In Memory
Charlie Kulp VIEW PROFILE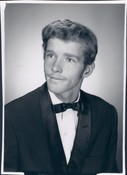 Charles Allen Kulp Jr. 57, of Spotsylvania County died Wednesday, Nov. 19, 2008, at his residence.
Mr. Kulp was a member of Shady Grove United Methodist Church and a former member of the Flying Circus Aerodrome.
Among his survivors were his parents, four daughters, and six grandchildren . He was preceded in death by one son.
Click here to see Charlie's last Profile entry.